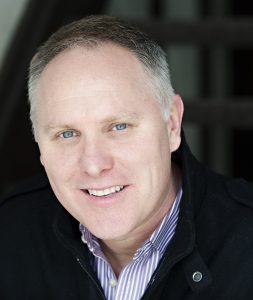 Meet Neal Matarazzo
Neal Matarazzo is a Film, Television and Stage Actor, as well as an in-demand Acting Teacher and Private Coach.
His most recent television performance was in Godfather of Harlem opposite Forest Whitaker, Vincent D'Onofrio and Giancarlo Esposito. Other TV credits include FBI: Most Wanted, Billions, Homeland, Dietland, Person of Interest,  Blindspot, The Blacklist, Blue Bloods, Boardwalk Empire, Law & Order: SVU, Damages, and 24, among many others. You can see all of Neal's credits at www.imdb.com.
His Feature Film credits include Free Willy 2, Contact, Domino, Murder By Numbers, Desperate Measures,  The Clique, and Coming Up Roses opposite Bernadette Peters.
All this from a guy who grew up in New Jersey going to movies and Broadway shows, watching TV with his family and thinking, "I can do that!"
Neal was raised in a small town in Northern New Jersey called Pequannock.  Along with two brothers and a sister, he grew up playing sports — and entertaining anyone who would watch.  Performing in local theatre and school productions, he secured his path when he was accepted into the prestigious Drama Department at Ithaca College in upstate New York.  While there he worked on all aspects of his craft: acting, singing, and dancing.  Neal spent his summers performing in plays on stages throughout the East Coast.  After graduating with a BFA in Acting, he moved to New York City, where he auditioned for — and was accepted to study with — famed acting teacher, Uta Hagen.
Just six months after arriving in NYC, he landed his first commercial.  It not only got him his SAG card, but it put him on his first professional film set.  He was hooked.  Since then, he has appeared in over 100 commercials as an actor or as a voice-over artist.
While working in off-off Broadway theatre productions, he landed work in some Daytime Dramas, which further piqued his interest in working with the camera.
In 1990 he married Pam, a girl from his hometown, and dragged her (kicking and screaming!) to Los Angeles.  There he studied with renowned acting teacher Milton Katselas and worked with acclaimed directors Tony Scott, Barbet Schroeder, Robert Zemeckis, Jeannot Szwarc, Michael Zinberg, Paris Barclay, and many more.
Although he promised his wife that they would stay in California for only a few years, it eventually turned into 17 because of Neal's success in Hollywood.  Now a father with three children (two sons and a daughter) Neal packed up his family in 2006 (all of them kicking and screaming!) and moved them back to New Jersey in order to attain his lifelong goal of living and working as a professional actor from a base in his hometown of Pequannock.
As a successful actor back in NYC (working with Forest Whitaker, Glenn Close, Julianna Margulies, and Mariska Hargitay), Neal was invited by his alma mater, Ithaca College, to teach an acting seminar.  Inspired by the experience of sharing his wealth of professional knowledge about both the Art — and the Business — of Show Biz, he decided to open his own Acting Studio in Pequannock, teaching classes and providing private coaching to both adults and children.
Not bad for a kid from New Jersey who thought, "I can do that".
Neal understands that life as a professional actor can be like a roller coaster.  It may have its ups and downs, but as he marks his 40th year as a working actor he recognizes that it sure is a great ride.